Home > About Us > Board of Directors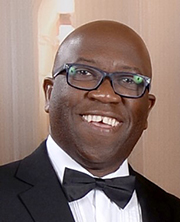 Patrick Delorme
Representative, City of Ottawa

With a master's degree in public health (Université Libre de Bruxelles, Belgium) and a master's in community development (University of Westminster, England), Patrick Delorme has over twenty years' experience in the fields of public health and community development.

Passionate about the development of social and community programs using an equity- and inclusion-based approach, Mr. Delorme has worked for the UN and other international organizations in the Caribbean, Africa and Asia, on strengthening maternal and child health programs and local and professional organizations. Locally, he is interested in integration of Francophones and diverse ethnocultural communities in Ontario. Before joining the Ontario Trillium Foundation, where he is currently a Program Manager, Mr. Delorme worked for Reflet Salvéo, the French Language Health Planning Entity for the Toronto area, and Health Nexus.

A native of Haiti, Mr. Delorme arrived in Canada in 2011 and settled in Ottawa with his family. In his free time, he likes to read, write, draw and travel.