Home > About Us > Board of Directors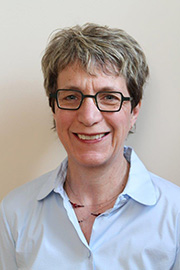 Simone Thibault
Representative, Community Health, Public Health and Primary Care Centres, and Health Promotion Agencies

Simone Thibault is the CEO of the Centretown Community Health Centre (CCHC), an agency with a number of service points in Ottawa and the Champlain region that works with vulnerable populations who have difficulty accessing health services. In 2017, Centretown CHC received its official designation under the French Language Services Act, an accomplishment of which Ms. Thibault is very proud.

Acadian by birth and Franco-Ontarian by adoption, Ms. Thibault is very familiar with the reality faced by minority Francophones. Since 2016, she has been a member of Ontario's Provincial Advisory Committee on Francophone Affairs. At the national level, Ms. Thibault has been a member of the Board of the Canadian Association of Community Health Centres since 2012 and has also worked with the organization's French language services working group.

Simone Thibault has a Bachelor's degree in Sociology from the University of Ottawa and a Master's in Social Work from Carleton University. In 2015, she was awarded the Order of Ottawa in recognition of her professional achievements and her personal commitment to health care.

A native of Clare (Baie Sainte-Marie), Nova Scotia, Simone Thibault has stayed in close touch with her family since her move to Ottawa in 1981. In her free time, she loves to bike, garden, go cross-country skiing and travel.