Home > About Us > Board of Directors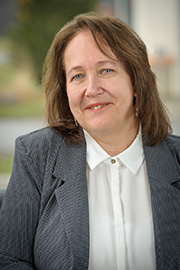 Michèle Dubois
Representative, South-East Region

A resident of Kingston for the last seven years, Michèle Dubois has been working with ACFOMI (Association canadienne-française de l'Ontario, Conseil régional des Mille-Îles) since 2013, first as a finance and project coordinator, and later as its Executive Director. As the Executive Director, Ms. Dubois collaborates actively with different levels of government to improve French language services in her community. As a Francophone patient, she is particularly committed to access to French language health services in the South-East region.

Originally from the Quebec area, Ms. Dubois holds a B. Ed. in French as a second language from the Université du Québec à Montréal, and a certificate in business administration from Université Laval.

In her leisure time, Michèle Dubois enjoys photography, travel, drawing, meditation and yoga.