Home > About Us > Board of Directors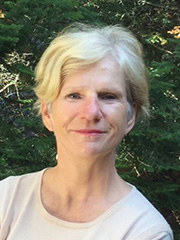 Marielle Beaulieu
Representative, City of Ottawa
As an expert in program and service management, research and consultation, as well as information management, Marielle Beaulieu has lengthy experience working with the Francophone community and the
French-
language
healthcare movement
. Among other positions, she has served as Executive Director of the Fédération des communautés francophones et acadiennes du Canada (FCFA) and as a senior executive with the Association des collèges et universités de la francophonie canadienne (ACUFC) and the Consortium national de formation en santé (CNFS).
Deeply involved with the Réseau since its founding, Marielle Beaulieu sat on the Designation Committee for three years, and led a number of consultation projects. She has also worked on several documents and reports, including the
Designation Guide to Support the Implementation of Quality French Language Health Services
(Réseau, 2013),
L'offre active de services de santé en français en Ontario : une mesure d'équité
(French Language Health Services, MOHLTC, 2011) and
Formation linguistique, adaptation culturelle et services de santé en français
(CNFS and Société Santé en français, 2010).
Ms Beaulieu holds a Bachelor's degree in Communications and Public Administration from Université Laval (Quebec), and a Masters' degree in Project Management from the Université du Québec en Outaouais.
Marielle Beaulieu is a proud mother and grandmother of two. Her hobbies include sports and outdoor activities, the arts (theatre and film), as well as summer gardening.