Home > About Us > Board of Directors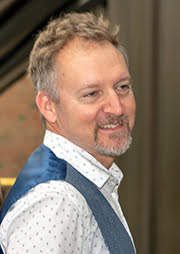 Daniel Hubert
Representative, Post-Secondary Institutions delivering Health-Care Training in French
Daniel Hubert has over 25 years work experience in a variety of public and para-public agencies in the field of education, higher education and research. For the last decade, he has been working on projects involving the Francophonie and official languages, primarily in the health sector. He has held positions within the Canadian Health Research Institutes, where his responsibilities have included the official languages file. As a consultant, he has also collaborated on a number of projects in Canada's Francophonie, particularly in the area of health.

Since 2016, Mr. Hubert has been the Manager of Francophone Affairs at the University of Ottawa's Faculty of Medicine. In this capacity, he and his team provide support to existing training programs and oversee the development of new programs in French at the Faculty. He and his team are also responsible for recruiting professors and students, developing clinical placement locations, offering training to a variety of audiences creating educational material in French and managing national and international exchanges and projects. All of these activities are carried out in partnership with different regional, national, and international organizations. Mr. Hubert also sits on several committees of the University of Ottawa's Faculty of Medicine related to health, the Francophonie and/or research.

Mr. Hubert holds a master's degree in business administration and an honours bachelor's degree in geography. A proud Franco-Ontarian, he puts the Francophonie at the heart of his professional and personal activities.