Home > About Us > Board of Directors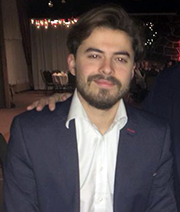 Alexandre Gorman
Representative, Long-Term Care Facilities

A Hawkesbury native, Alexandre Gorman is the administrator of the Prescott and Russell Residence.

Mr. Gorman studied kinesiology at the University of Ottawa, an experience that gave him the opportunity to do an internship in a Francophone community centre focused on creation of a fitness program for long-term care facilities.

He subsequently completed a master's degree in healthcare system management at the École de santé publique of the Université de Montréal, along with a complementary diploma to the master's degree in economic evaluation. During his postsecondary studies, Mr. Gorman also completed an internship at the Centre hospitalier de l'Université de Montréal (CHUM) under the supervision of a management team working on the transition of the three hospitals into the CHUM megahospital.