Home > About Us > Board of Directors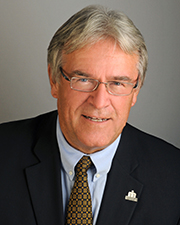 Alain-Michel Sékula
Outgoing Chair,
Representative, City of Ottawa
Alain-Michel Sékula holds a Bachelor's degree in Public Administration and a Master's degree in Business Administration from the University of Ottawa. He is retired from the Desjardins Group, where he was Vice President of Institutional Relations and National Vice President of Business Development. Over his many years of service with this cooperative financial institution, he gained significant experience in corporate and community governance, business development, project management, strategic alliances, and public relations. He also brings to the Réseau his expertise in life and health insurance, finance, and real estate for federal and provincial governments.
Mr. Sékula is very active in his community, and is the outgoing president of the Montfort Hospital Board of Trustees. He has also served on the Board of Directors of the Ontario French-Language Educational Communications Authority and on the Board of Desjardins Financial Services, and is a member of the Advisory Committee of the President and Vice-Chancellor of the University of Ottawa.
In 2019, Mr. Sékula was inducted as Honorary Colonel of the Canadian Forces Health Services Centre Ottawa. He was recently awarded the Ordre du Mérite de la Coopération from the Alliance des Caisses populaires de l'Ontario for his contributions to this group.
Alain-Michel Sékula and his partner Diane love to travel and live life to the fullest.